Meet Precious...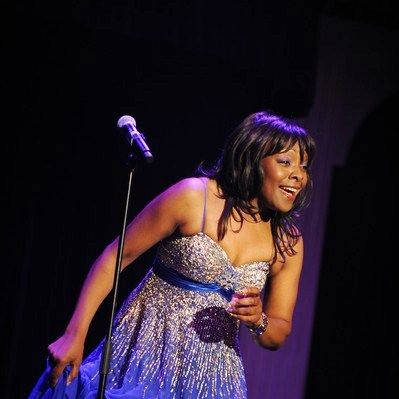 Precious Wilson Live In Concert
"Joyful, Passionate Powerful"
With her soulful sound,  captivating melodies, and nostalgic yet contemporary elegance,
Precious Wilson has established herself as an international singer-songwriter, performer. 
Precious' style draws from  R&B,  Gospel Music, Classical Music, Rock & Roll, Ska, Reggae,  and Pop,  but with a modern sophistication. 
Her songs are memorable, relatable, strong, and passionate; nurtured by her experiences from around the globe, and brought to life by Precious'  timeless, and distinctive vocal style.   
BOOK A SHOW
contact@preciouswilson.com  
About
PRECIOUS WILSON started her singing career as lead singer with the soul disco group called ERUPTION.   
Eruption covered The Anne Peebles classic "I CAN''T STAND THE RAIN", which was a gigantic international hit. This was soon to be followed by "ONE WAY TICKET", which had similar success.  
This was followed her success with the title track to the blockbuster movie starring MICHEAL DOUGLAS, KATHLEEN TURNER and DANNY De VITO, entitled: "THE JEWEL OF THE NILE" written by the team of Britten and Lyle who wrote Tina Turner's smash hit "What's Love Got TO Do".  
Some of the other popular solo recordings include "RAISING MY FAMILY" and "CRY TO ME", "WE ARE ON THE RACE TRACK", and "ONLY THE STRONG SURVIVE".  
BOOK A SHOW 
contact@preciouswilson.com 
http://preciouswilsonpresskit.com/
Latest News
NEW MUSIC!
I am so excited  to be working on new music  and will be sharing  them with you  shortly.   I'll keep you up to date on the latest news.